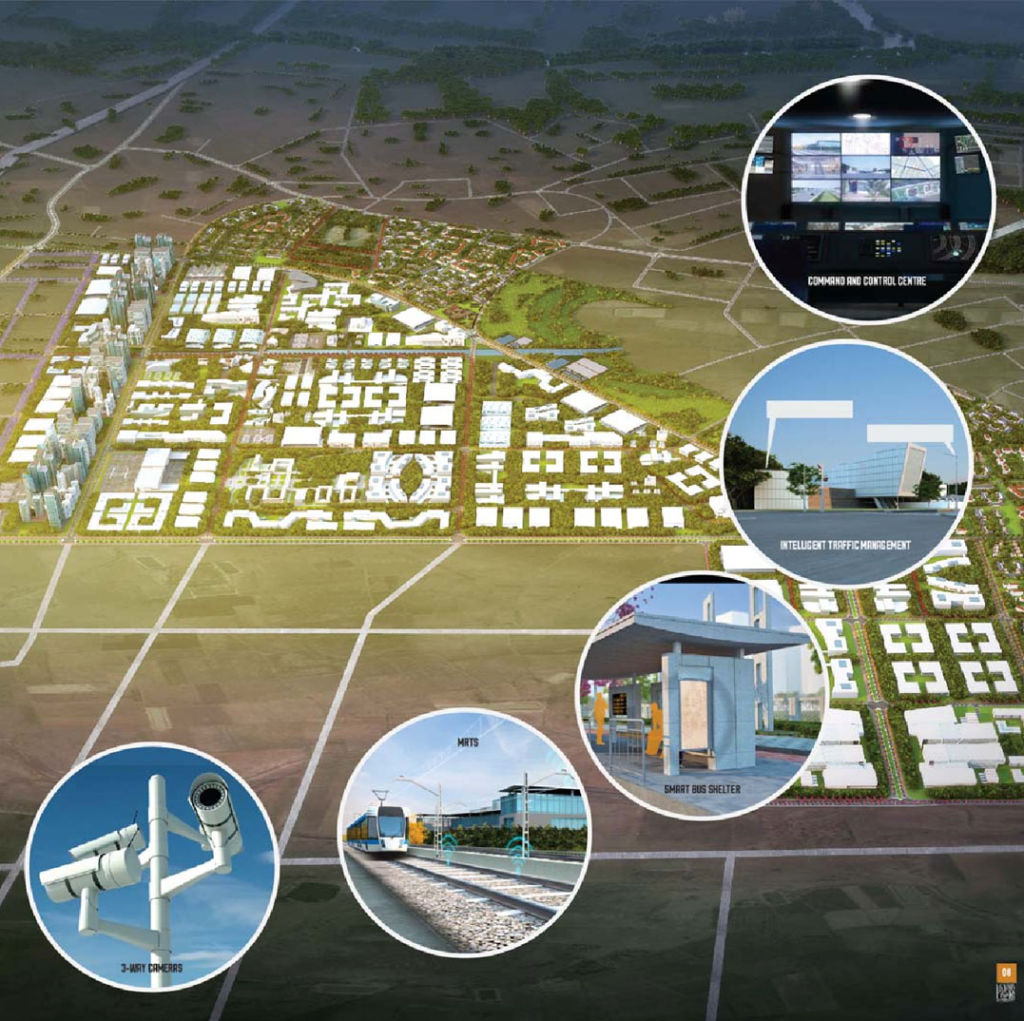 Advantage of Dholera:
Benchmark Again Best: World class, smart and sustainable infrastructure facilities set dholera apart. Dholera's world class infrastructure is benchmark of against best practices from around the world. The detailed implementation strategy, takes into account several trunk infrastructure projects, including Portable Water, sewage, Industrial Waste Water, Storm Water, Power and Information & Communication Technology and Road.
Efficient Transit Network.
Dholera's planning includes safe and well controlled roads with Multi-Purpose Corridors, Bicycle Tracks, Service Roads, shaded pedestrian-friendly walkways for comfort & safety, and constant monitoring by CCTV cameras
ICT Enable Smart Infrastructure.
Dholera is the city that will use ICT as an underlying enabler in all spheres of the city and will integrate multiple essential disciplines, will facilitate ease of doing business and ease of living, along with a platform for efficient operations and administration.
City Command and Control Center
Dholera's Command and Control Centre is designed to  SMART BUS SHELTER oversee safety & security and will provide collaboration among city departments e.g. utilities, traffic management, emergency response for orchestrated functioning thus enhancing city liveability.
Water and Waste Water System
Zero waste discharge by treating 100% of the wastewater generated to tertiary standards for non-potable and industrial use. Implement best practices such as smart metering and SCADA to minimize losses.
Solid Waste Management
100% collection of solid waste with no sights of public dumping and foul odour. Biodegradable solid waste will be treated for use as compost and to generate energy.
Strong Water Management and Rain Water Harvesting
Capture storm water runoff to minimize flooding and property damage. Implement a rain water harvesting system through an open earthen canal which will allow aquifer recharge and reuse of water for irrigation.
Power Management
Reliable and quality power 24/7. Deployment of smart grid, smart metering and monitoring for minimizing losses. Implementation of policies to encourage generation of renewable energy.