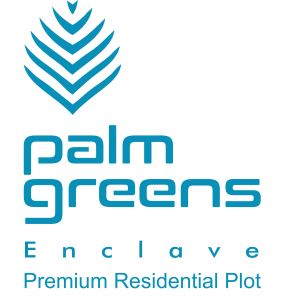 Palm Greens Enclave, Where Dreams Take Flight. A Gateway to Convenience, just minutes from Dholera International Airport. The Location does make it great place to stay, no matter what you do, A space to call you own township, yet self-sustaining and close to everything you would ever need. It's about living the way you want to without be compromising on your lifestyle preferences.
Palm Greens Enclave will be proximity to Dholera International Airport, exceptional school college, mall, multiplex, hospital, hotel, restaurants, banks and will provide many opportunities for entertainment.
Seamless Travel:
Direct Access to the 45-Meter-Wide Airport Road from the highways having at least 6 or 8 lanes, they offer seamless commute to the city-centre and far-flung places, which make them lucrative. Additionally, a sound network of social infrastructure is being planned and developed by various state and central government authorities along major highways across the nation, which eventually would improve the overall living experience of the emerging micro-markets soon.
Township advantage:
The highways usually have township projects where you get everything under one roof. It makes way for a good lifestyle within reach. Such houses are available at affordable prices at moment and the locations are already attracting a lot of investors for commercial properties as well. However, with the highways witnessing massive infrastructural development such as Metro project, these might witness exponential capital growth in the next couple of years.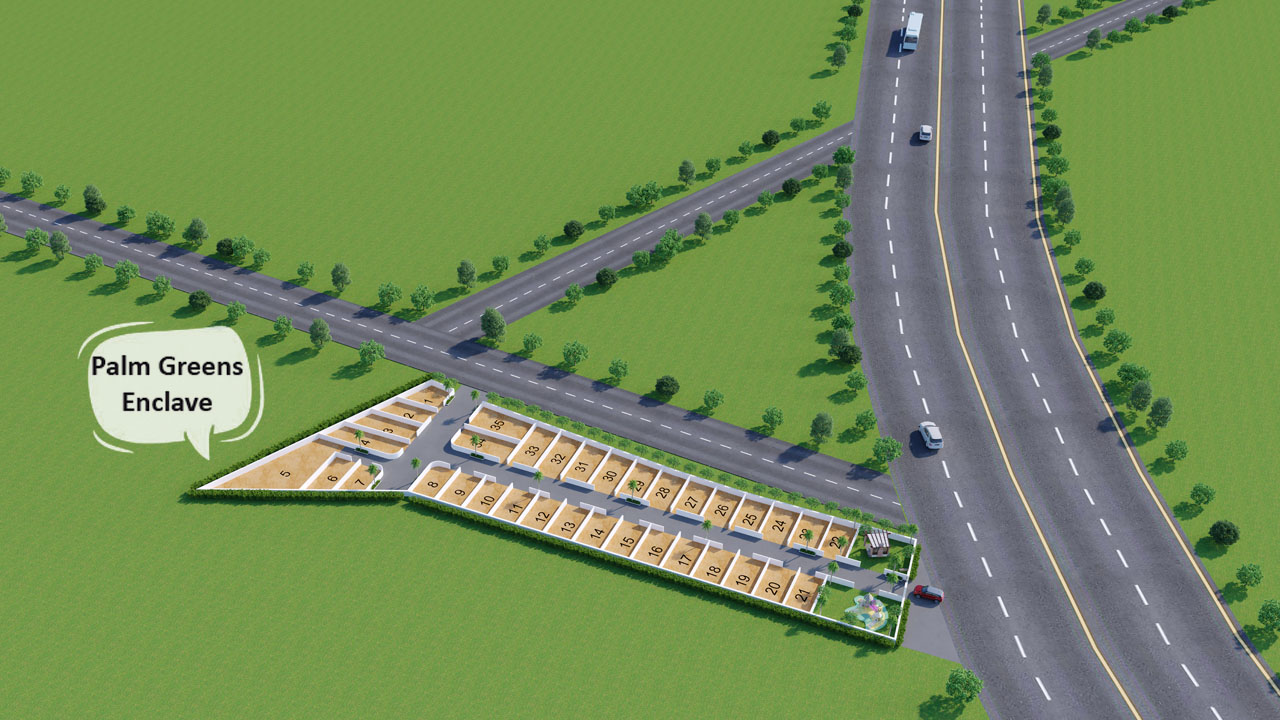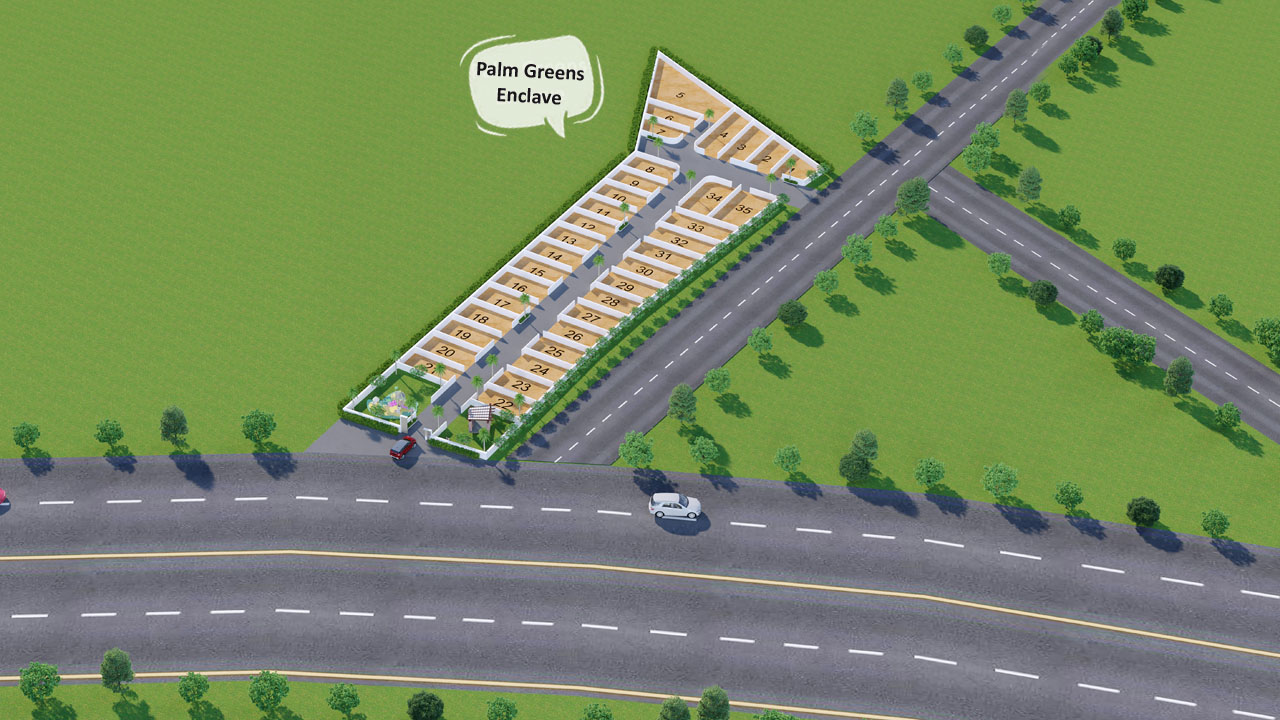 Palm Greens Enclave @ Pipli, Dholera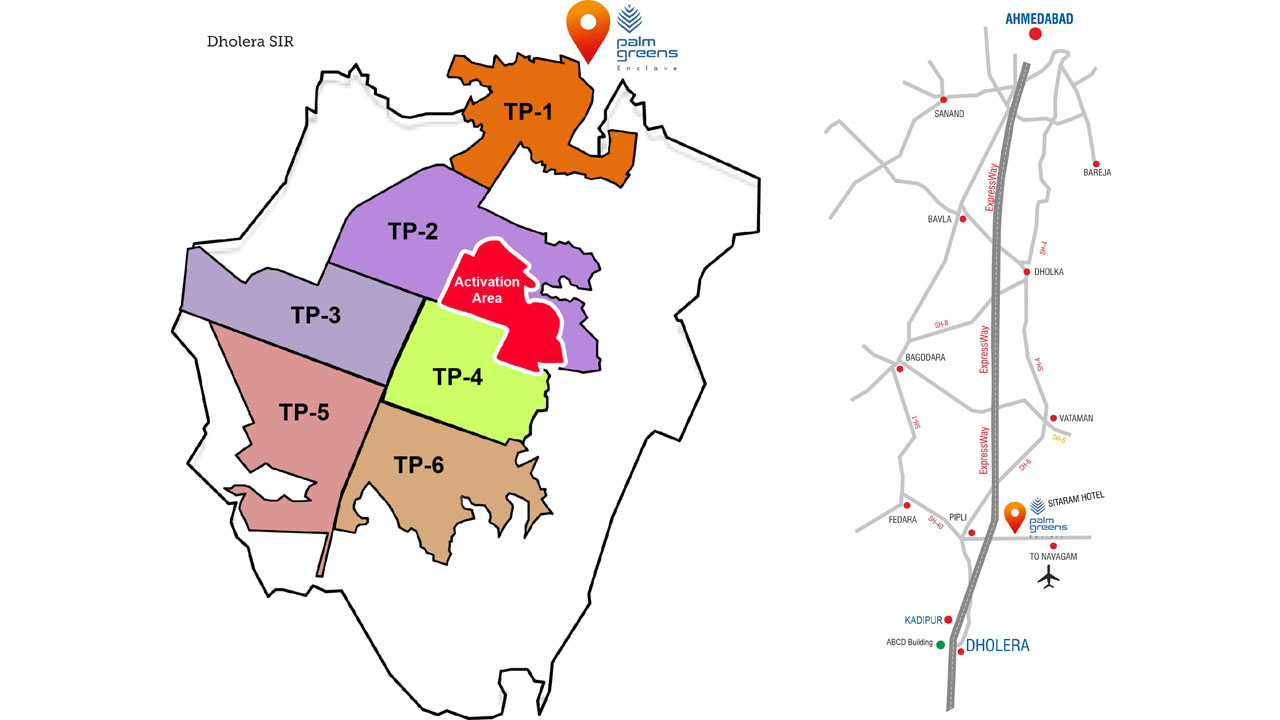 Palm Greens Enclave located
near Dholera International Airport only 3.5 Km away