Pacificus Crafted to perfection
We identified, perfect location for you.
Pacificus Infradeveloper Pvt. Ltd. launched "Palm Greens ICON-2" residential plotted project at Dholera Smart City.
"Palm Greens ICON-2" residential project located in TP-2, Dholera Phase-1, Development Area.
"Palm Greens ICON-2" Premium residential plotting project at TP-2 West.
Project Located 55 Meters Wide TP Road Front Facing and just 300 Meters away from Ahmedabad Dholera Express Highway.
"Palm Greens ICON-2" Project have great location advantages
55 Meter Wide TP Road - 0.0 Meter
LRT Metro - 50 Meter
BRT Connectivity - 50 Meter
Ahmedabad - Dholera Express Highway -300 Meters
Kadipur Metro Station - 500 Meters
ABCD Building -2. Kilometer
Knowledge & IT Park Zone –1 Kilometer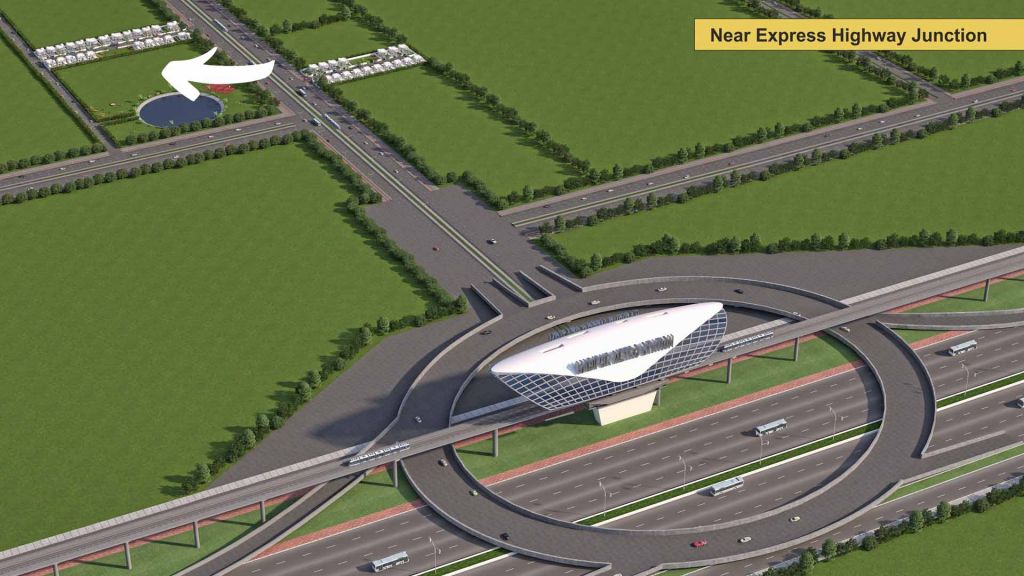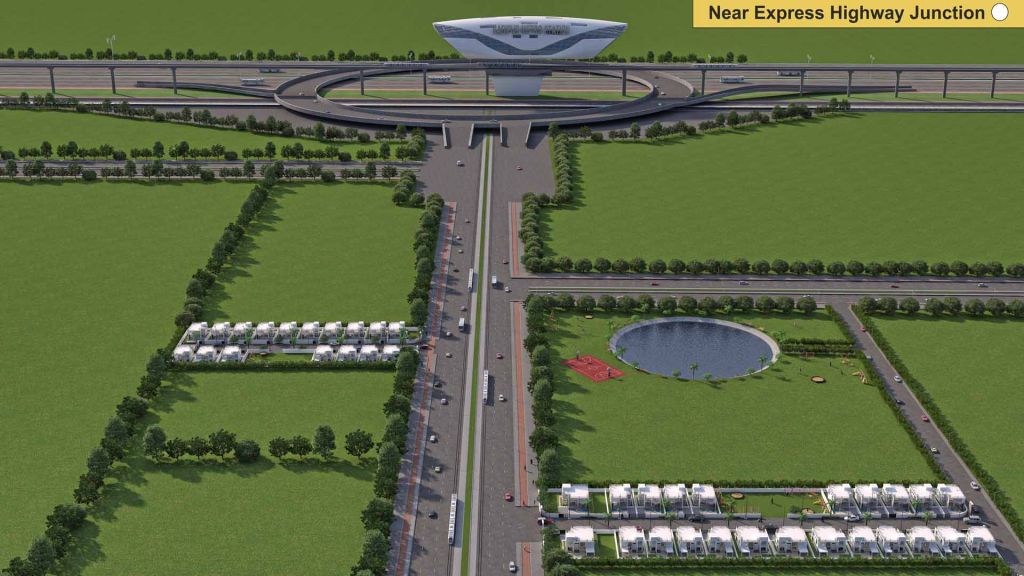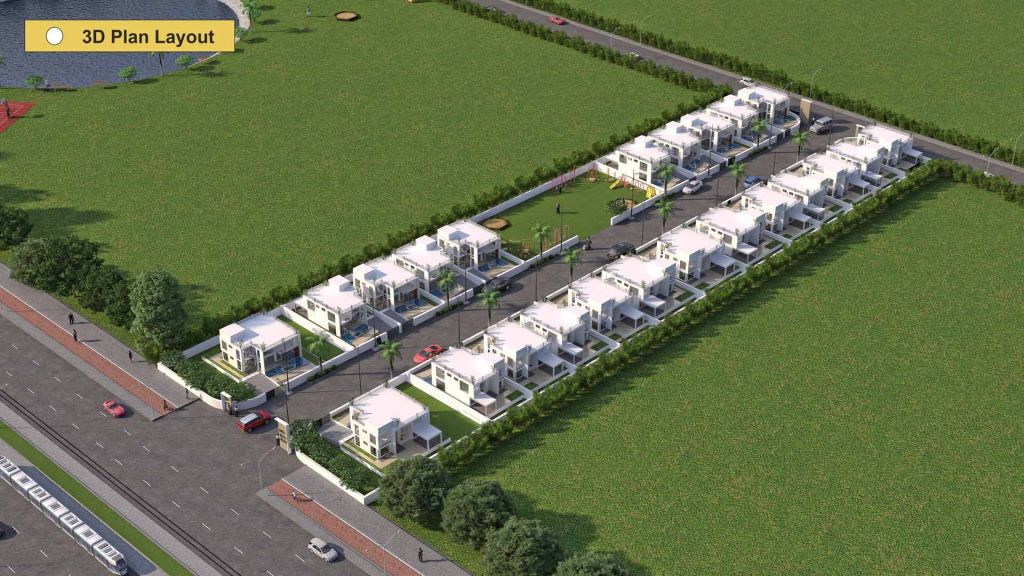 55 Meter TP Road Touch Residential Project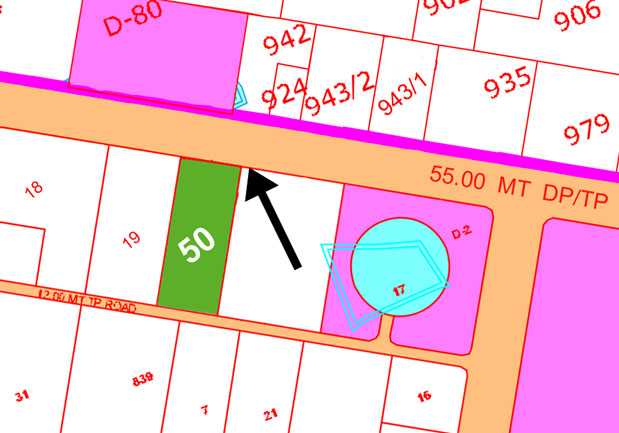 55 Meter TP Road have all Public Transport Facility
LRT Metro Connectivity
BRT Connectivity
Foot - Path
Cycling Track
Tree's Planting Strips
ICT / Power Cable Network
55 Meter road direct access to Express Highway
55 Meter road direct connect to Ahmedabad - Dholera
high-speed metro connectivity

"Plug and Play" approach wherein all the land parcels are fully ICT Enable and completely build-up infrastructure is offered right plot level. Dholera's uniqueness is that it's the first city in India where all underground utilities like GAS, ICT, Power, Portable Water, Sewer, Pipes and Strom Water with the capability of handling the growing demands of the City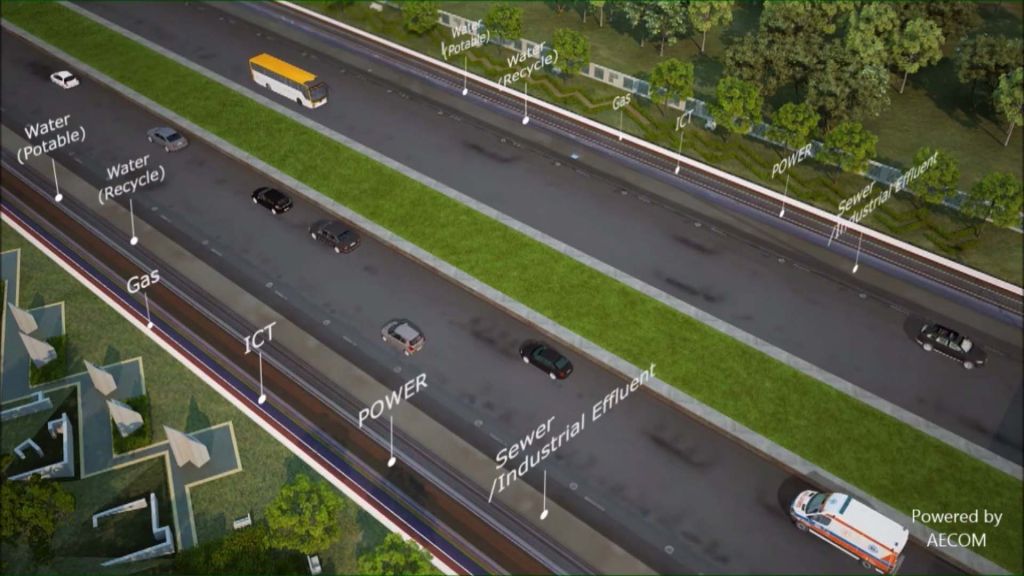 Express Highway & Metro Rail Connectivity
Ahmedabad - Dholera 10 Lane Express Highway only – 300 Meter away.
This Express Highway is 250 Meter wide Highway with Main Junction Kadipur Station.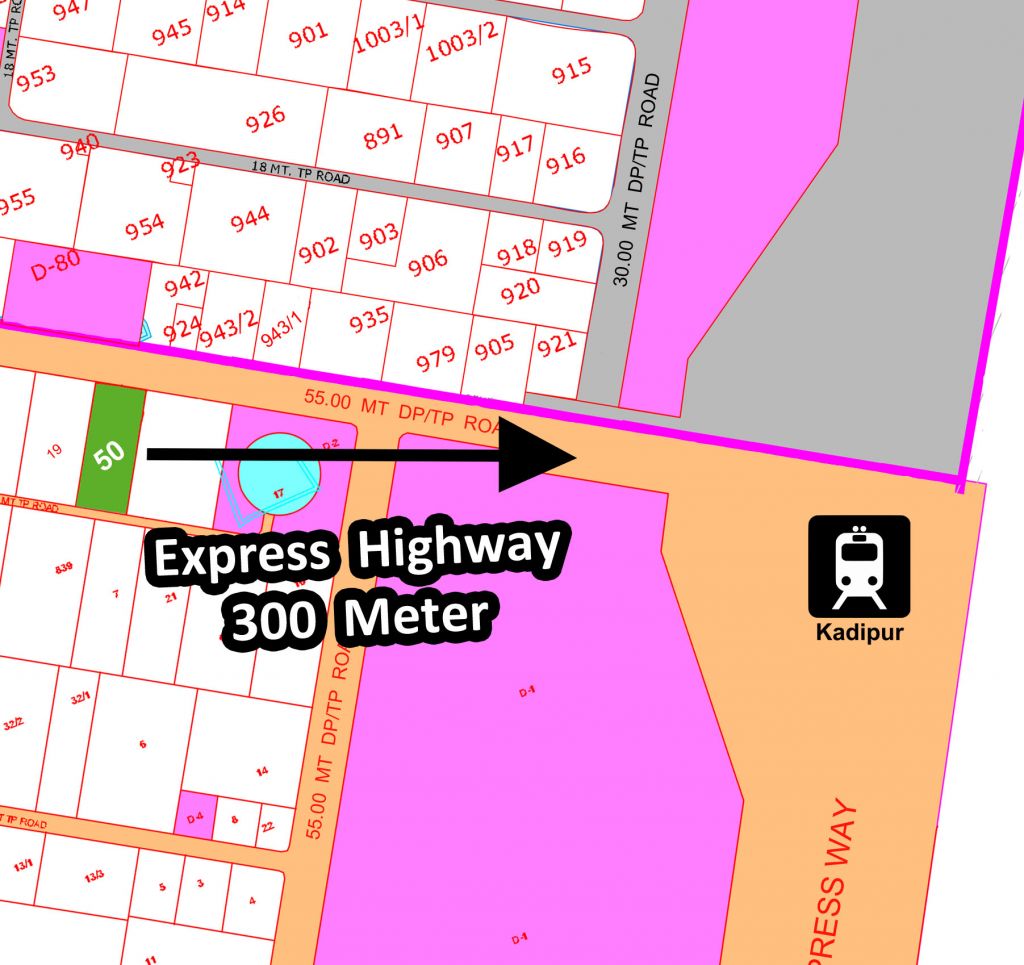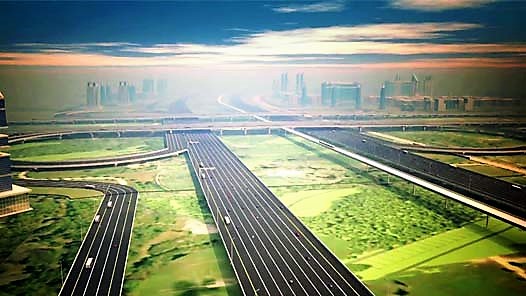 Ahmedabad - Dholera - Bhavnagar
Express Highway –300 Meter
The Express Highway Connecting the AHMEDABAD MEGA city and DHOLERA and BHAVNAGAR on the other side. It is envisaging that the new Industry cluster to be developed along the spine would considerably benefit with central linkage. It also acts as catalyst to other developments in the region in general and that of SIR in particular.
Kadipur Metro Station only–500 Meter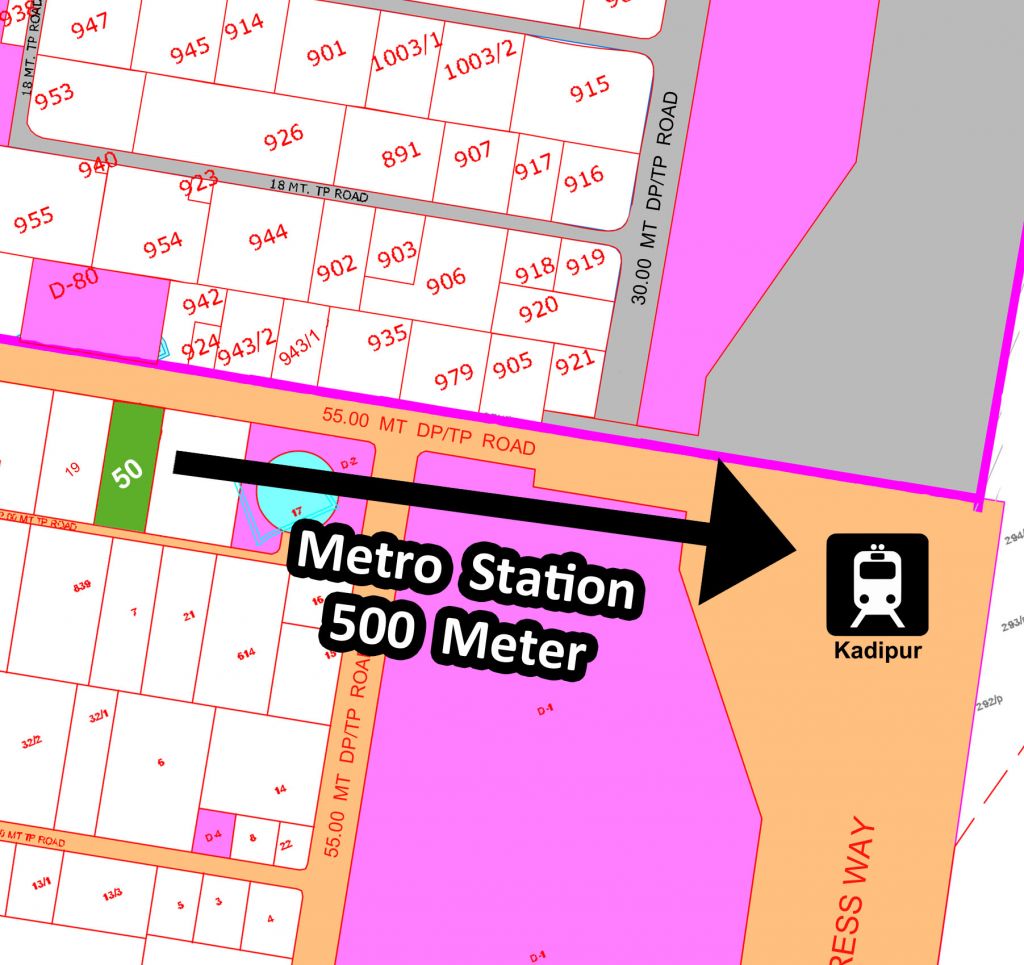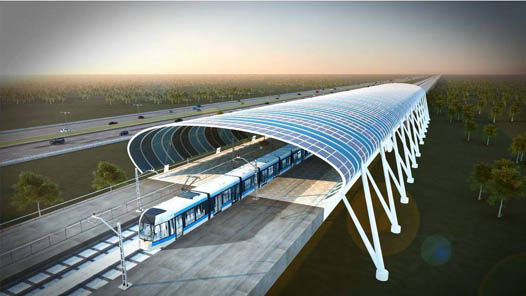 Gandhingar - Ahmedabad - Dholera
Metro Rail Connctivity–500 Meter
Metro rail distance between GANDHINAGAR - AHMEDABAD - DHOLERA is to be covered in two treaches from Gandhingar to Ahmedabad & Ahmedabad to Dholera. It is about 100 km. This will provide faster movement and even otherwise important for Dholera International Airport Metro is also approved under DMIC master plan by Central Government.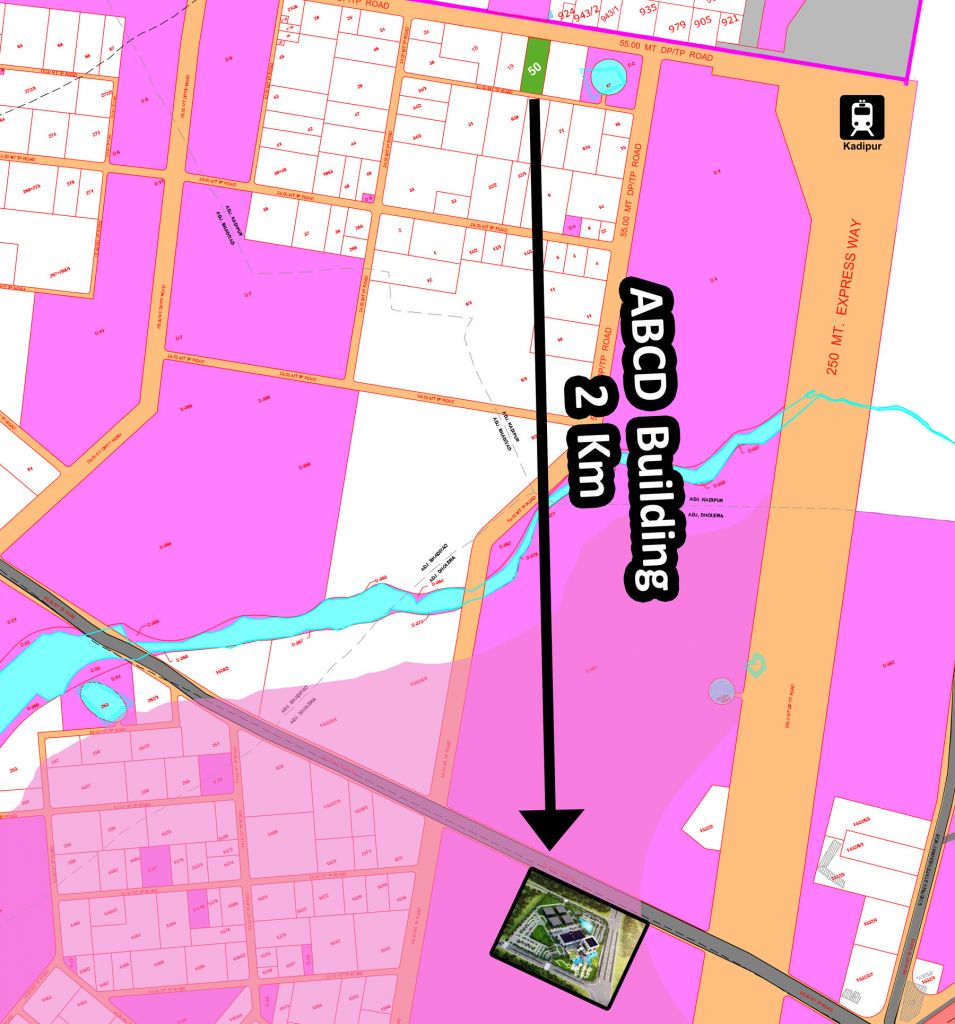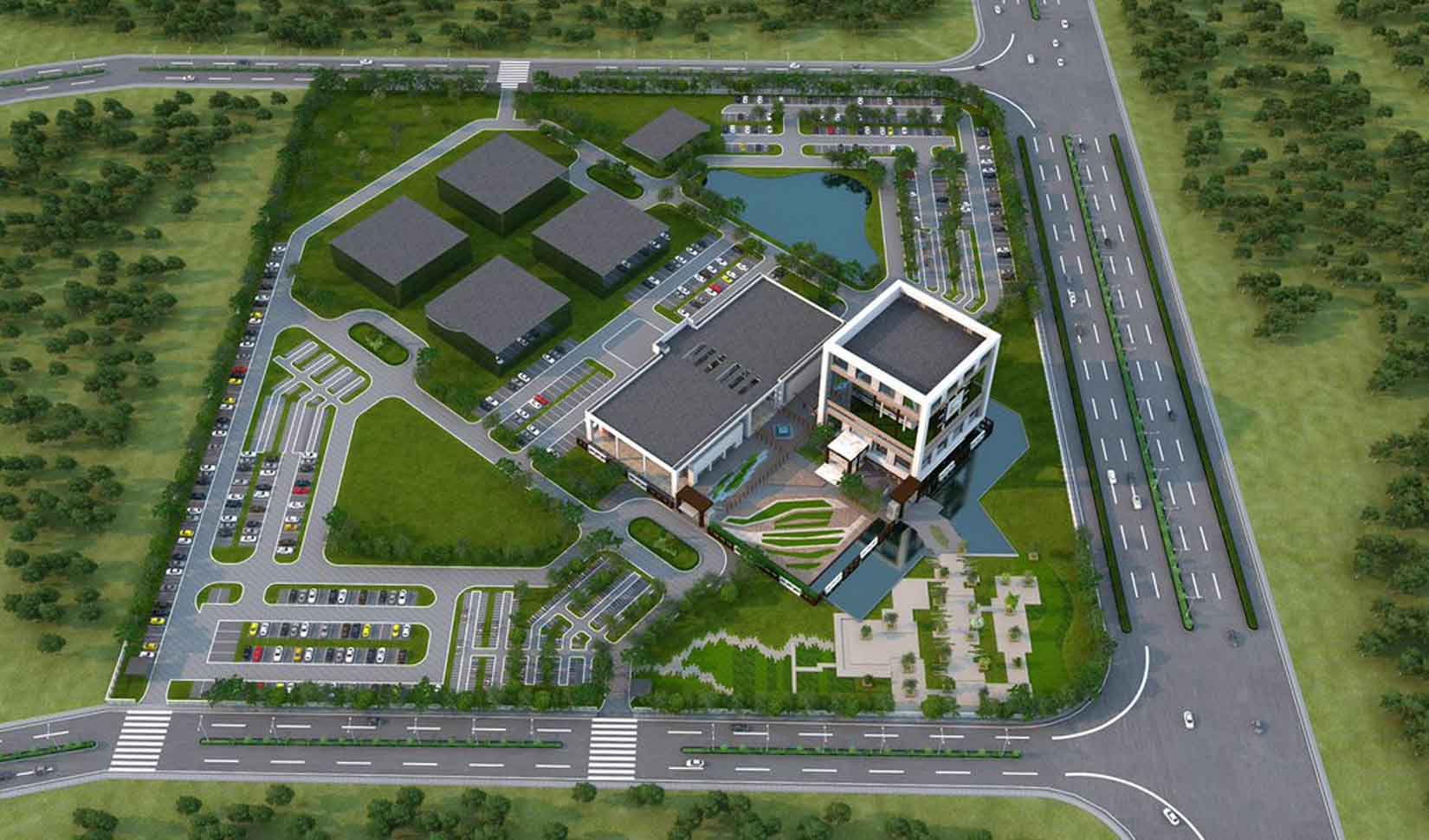 Administrative and Business Centre for Dholera which is smart city's HUB. ABCD Building Monitoring Governance, Healthcare, Safety and Security, Education, Transportation, Industrial Growth, Utilities and Economy.
DSIRDA Office
Command Control Centre
Business & Exhibition Centre
Town Planning Office
Auditorium City
Mayor Office
Control Rooms
SPV Office
Knowledge & IT Park Zone only – 1 Km Away
All Business / IT Park and Education Campus in Knowledge & IT Park Zone. Like University, Education Campus, Mall, Multiplex, Super Multi-Story Residential Apartment, Business Office, Hotel, Restaurant, Bank, Hospital, Research Institute, Education Campus, etc.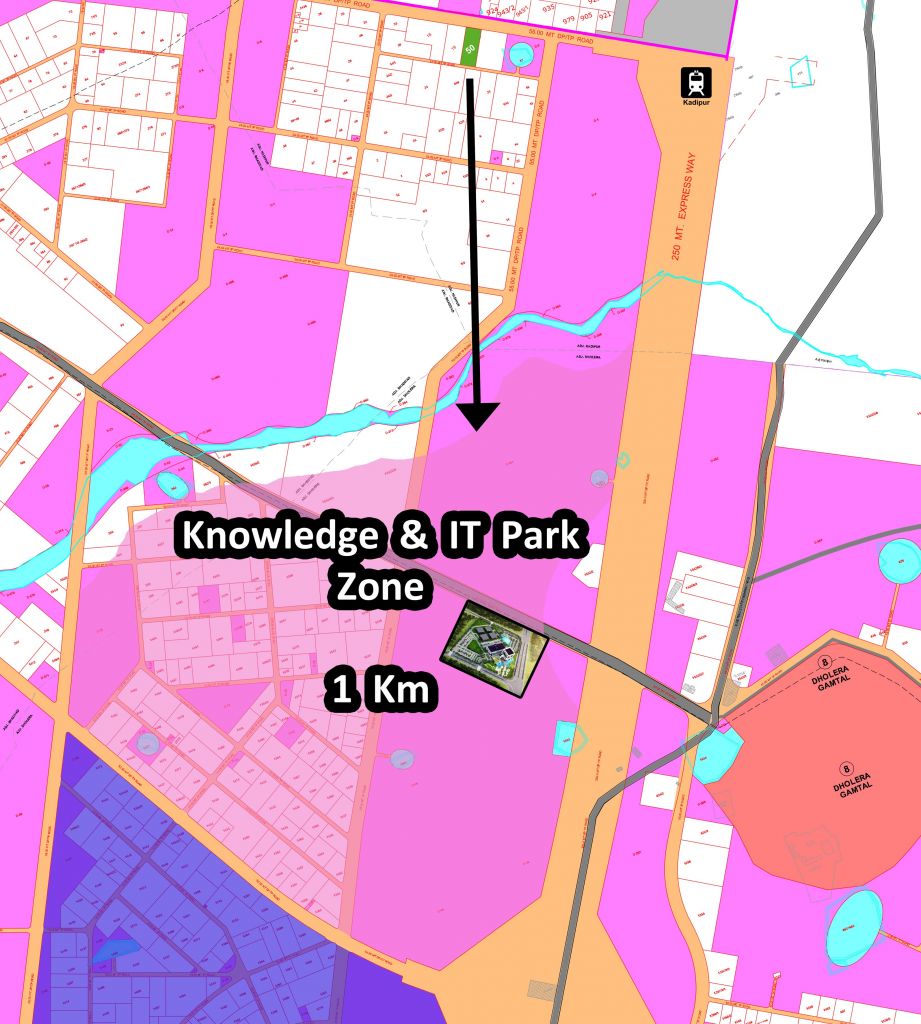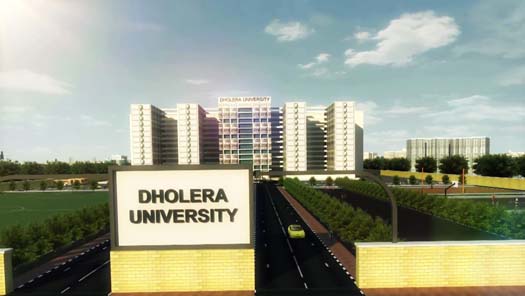 Knowledge & IT Park Zone:
Business IT Park / IT Park / Education Park
University Campus
School / Collage / Medical Collage attached Hospital
Diagnostic / Radiology Centre
Multiplex Cinema Hall
Restaurant – Café
Hostel
Technical Institute for Research and Development
Library
Bank / Financial Institute
Recreational / Gym / Health Club
Creche / Day-Care Centre
Garden / Playground
Multi-Level Parking
Petrol Pump / CNG / LPG Pump
Project Location as per Zone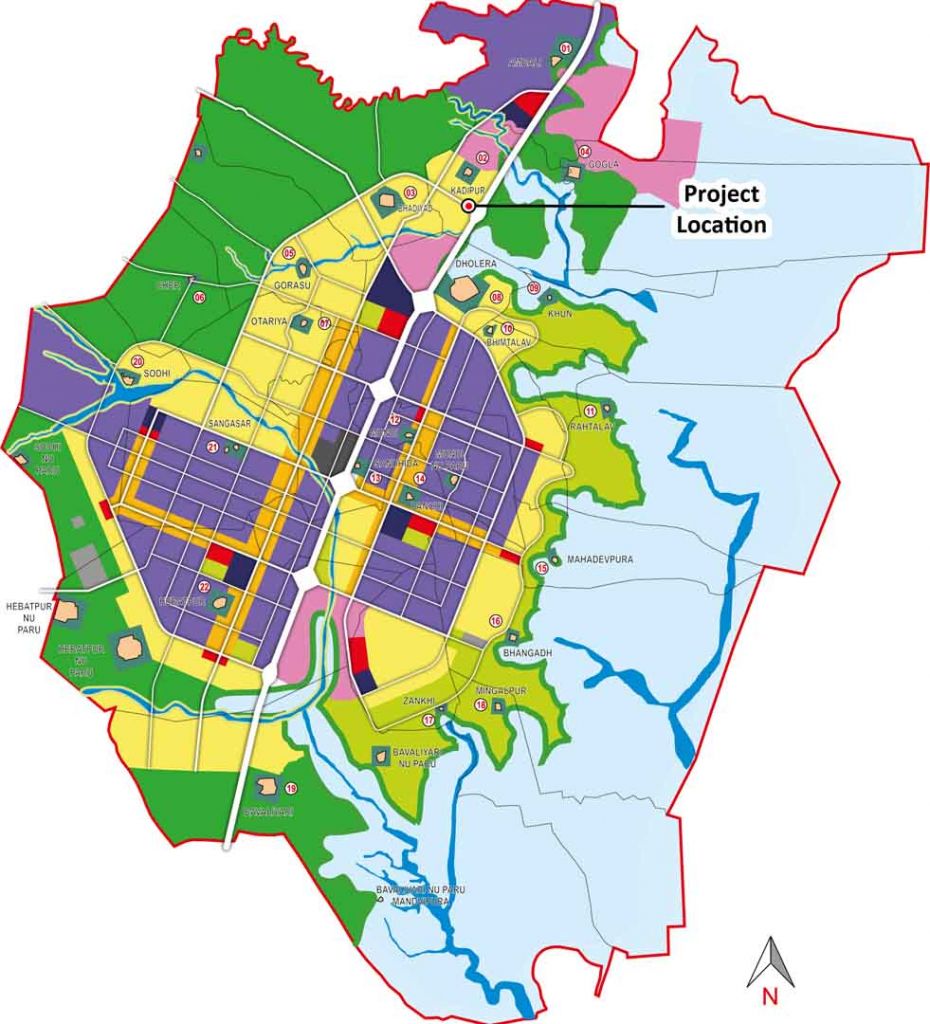 Project Location as per TP planning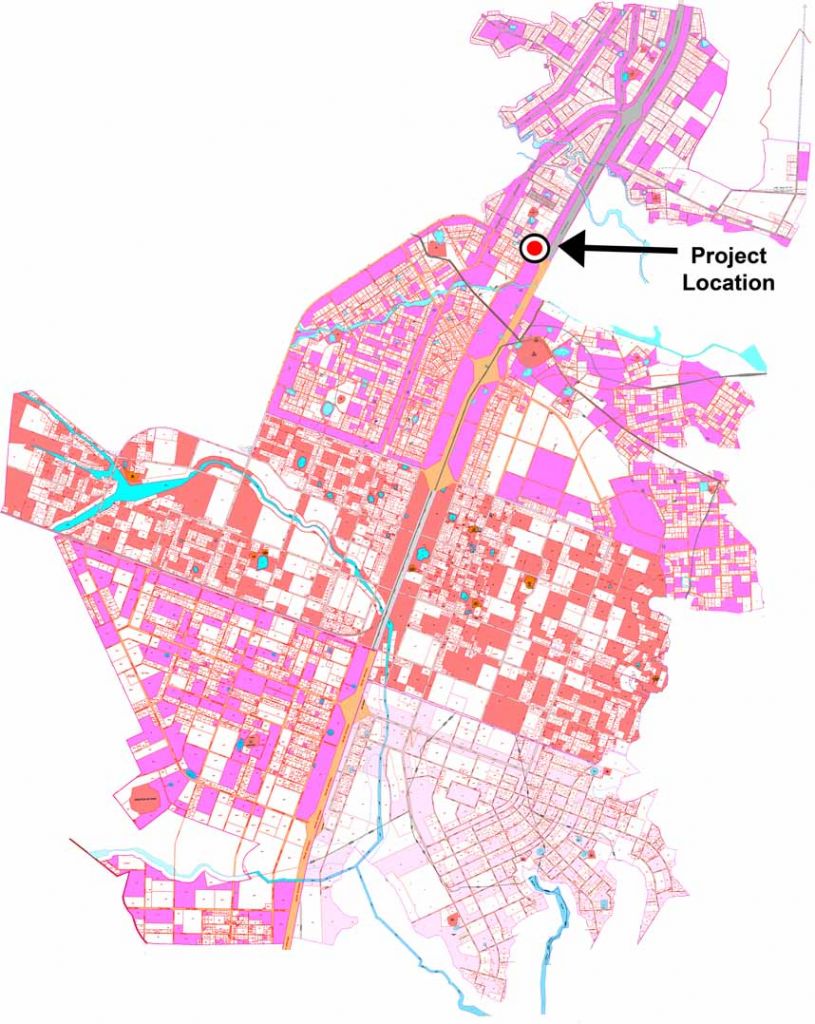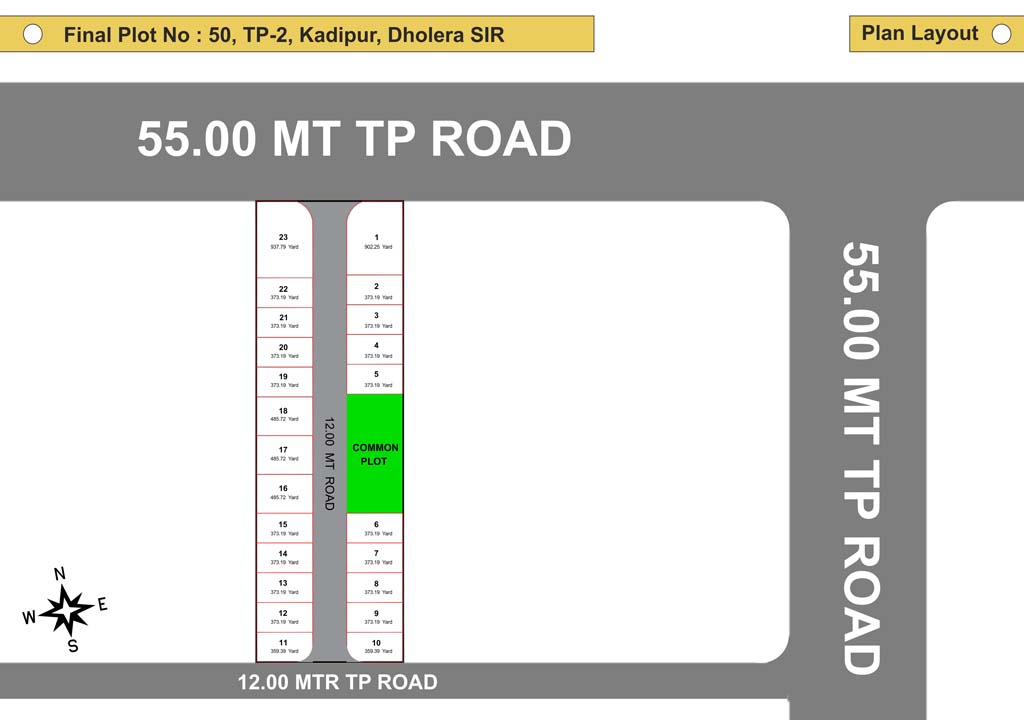 Palm Greens ICON-2 Project Location Benefit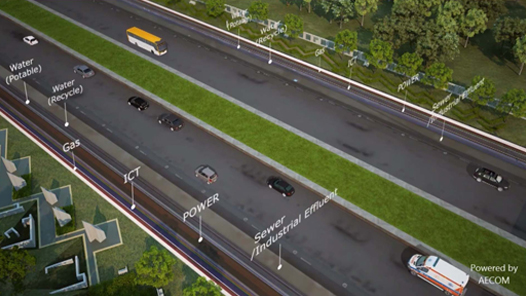 55 Meter Wide TP Road - 0.0 Meter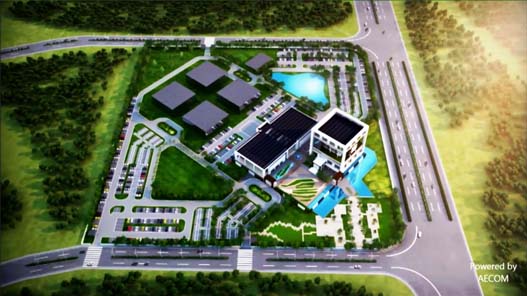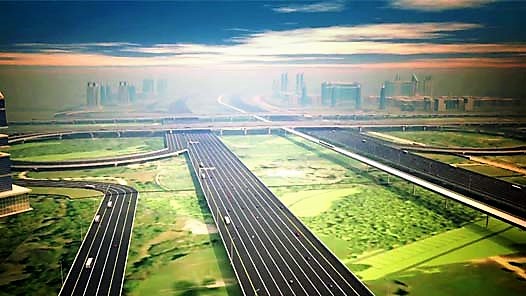 Ahmedabad - Dholera Express Highway - 300 Meter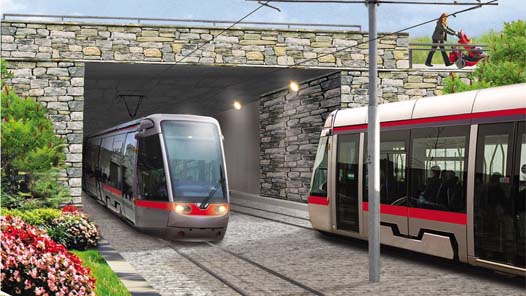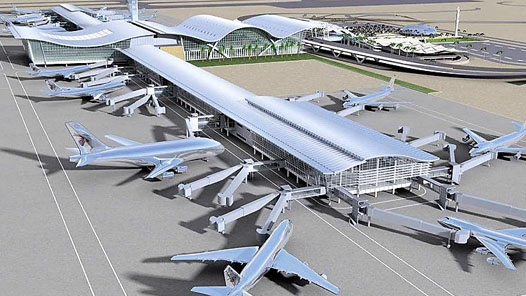 Dholera International Airport - 10 Km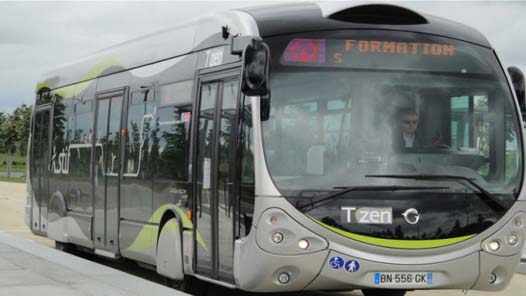 BRT Connctivity - 50 Meter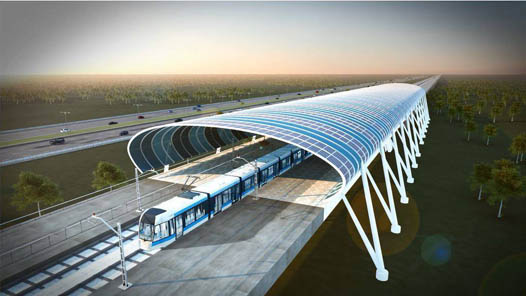 Kadipur Metro Station - 500 Meter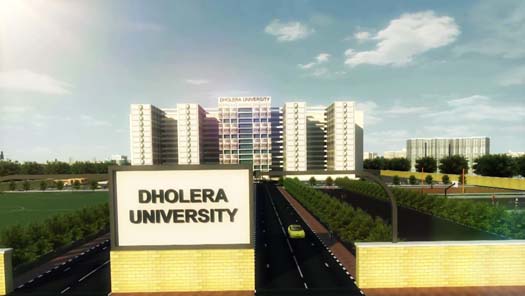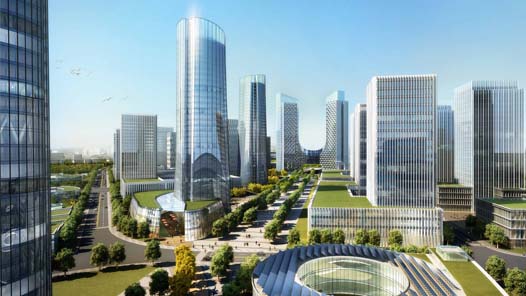 City Center Commercial Area - 3 Km